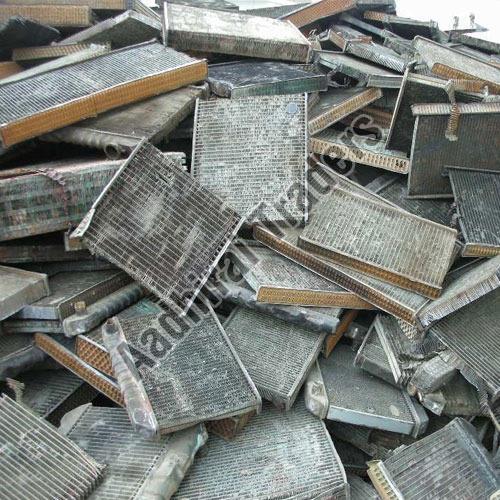 There are different types of copper scraps available in the market that are wisely used for many purposes. Some of them are copper cathode scrap, copper armature scrap, copper enamel scrap, copper coil scrap, copper mulberry scrap and copper radiator scrap. The copper scraps are available in different sizes and shapes too. There are varieties as the usage and

Copper Radiator Scrap
The Copper Radiator Scrap is made up of unalloyed copper tubing that is surrounded by cooling fins of aluminum. They are obtained from heat exchange radiators. The radiators came into use for the time when cars and trucks were equipped with water- cooled engines. These radiators keep the water or coolant in the engine of the vehicles from overheating while working in long run in varied industries.

Benefits of using Copper
Copper is widely used in making radiator scraps because of its excellent thermal conductivity. It means fast and very easy flow of heat. It is resistant to corrosion in nature. Its high strength has made it one of the most preferred metals for radiators. Also copper is 100 percent recyclable virtually and also has very low energy consumption in manufacturing.

With the advanced technology the recyclability of copper can further be enhanced. The end product made by using copper is also cleaner. The recycled copper will also be clean enough to use directly in the new radiator tube strip. Nowadays it can be used to make smaller, stronger and lighter radiators.

Uses of Copper Radiator Scrap
The most common use of copper radiator scrap is in vehicles such as car and trucks. The copper radiators have higher conductivity which means faster cooling and resulted in the faster efficiency of the vehicles. It is also used in heavy machineries in industries and factories for faster cooling. It is basically used in chemical plants also. The copper scrap used in such purposes is very fine in quality.

Prices of Copper Radiator Scraps
The copper radiator scraps wholesalers sell the copper radiator scraps at best available prices. In India the radiator metal scrap is available around at the average rates of Rs 26000 per 10 metric ton. The copper radiator scraps in different countries are available at $1.16 per Lb in North America, $1.14 per Lb in USA Midwest and 24,650 CNY/MT in China. Copper being very efficient in nature is available at high rates as compared to any other element.

Copper Radiator Scraps in Tamil Nadu
The copper radiator scraps in Tamil Nadu are available in many regions such as Dindigul, Chennai, Andipalayam, Namakkal etc. The different kinds of copper scraps in Tamil Nadu are known all over the India for their best quality. The copper scrap there is free from brass or iron tubing or free from any other foreign products.

It is a great coolant for many machineries and appliances that is widely used. It is also mostly used in air conditioners and refrigerators. They all are available at affordable rates. The copper radiator scraps are a perfect product for many industries.